Created on Monday, 3 October 2022, 13:18
City of Torrance more than satisfied with their new Casper Noise Monitoring and Community Engagement solutions for Torrance Municipal Airport

"This is what we need to get our office into the modern age", thus Nora Duncan, the Head of the Noise Office TOA.
The City of Torrance (California) had an outdated system for Noise Monitoring and was in dire need of an updated system. After Casper won the competitive tender at the beginning of 2022, the state-of-the-art NOMS system with 7 brand-new Noise Monitoring Terminals (NMT's) and community engagement went live this summer, also cutting the yearly costs by 50%! *
An important part of the Noise and Operations Monitoring System was to tag aircraft that are in violation of the city's noise abatement policies. Casper Noise was set up to automatically identify these violations and generate automatic violation letters to be sent to the pilots. This largely reduced the work effort of the staff. Further, the system also includes complaint management.
To improve the information shared with the community members, we delivered the latest version of Noise Lab and Flight Tracking. These tools give residents the ability to track flights that are closest to their homes, review real-time and historical noise monitor data and utilize the intuitive online complaint form when necessary. After seeing these new features, the feedback we received was that the community members are very happy with the new systems.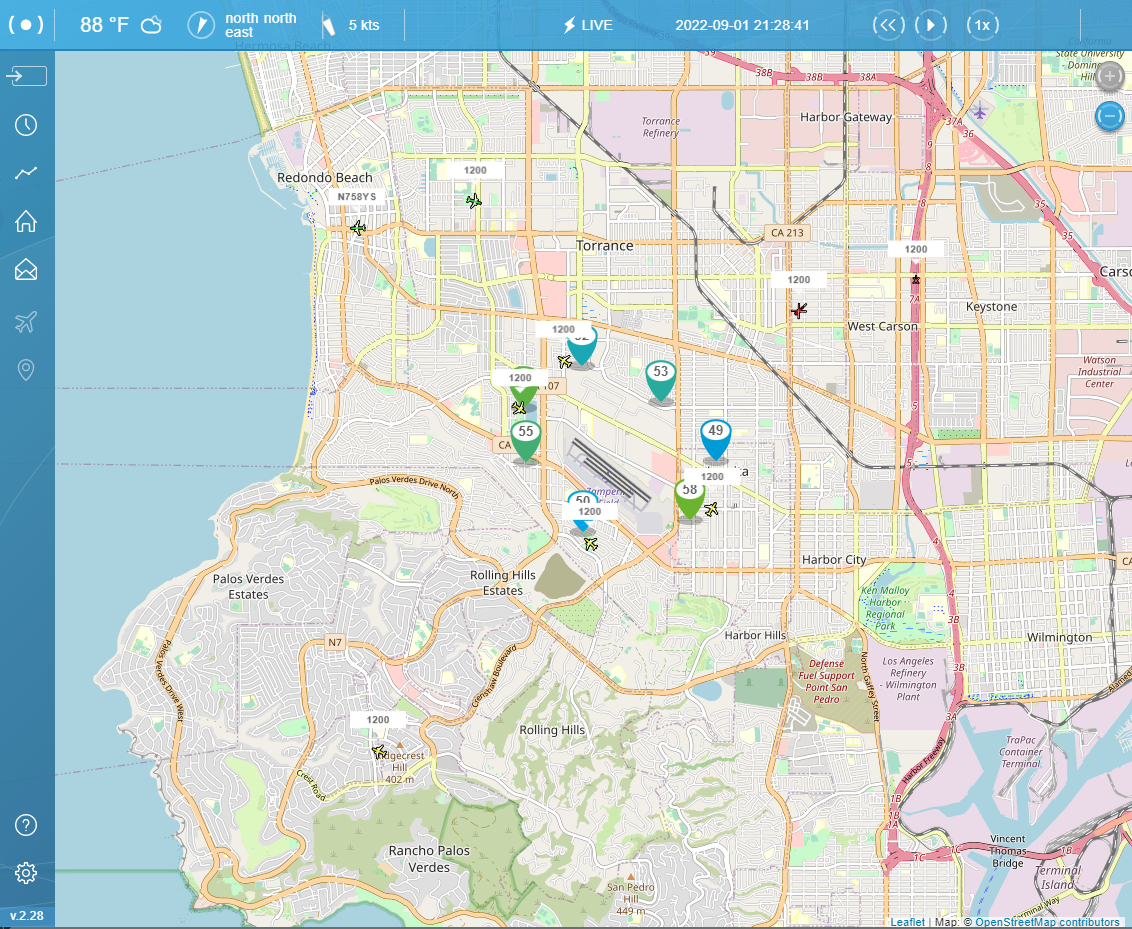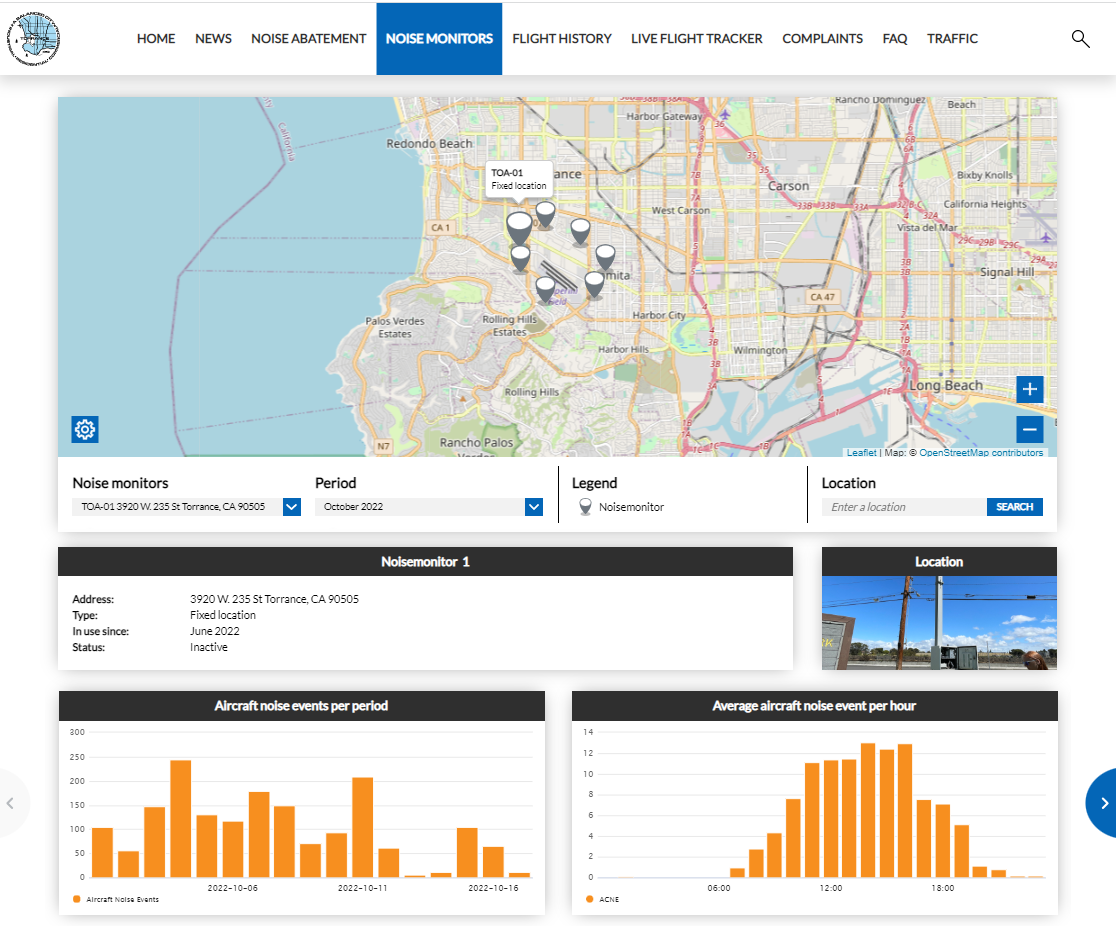 Casper.aero Flight tracker TOA Casper.aero Noise Lab TOA
Torrance Municipal Airport is the first of our customers to be using our brand-new Casper Noise interface! This new version of our software includes alerts functionality and advanced reporting.
"The Violation & Alerting system was not what we envisioned, but it might be even better. This is what we need to get our office into the modern age." - Nora Duncan, the Head of the Noise Office TOA
"We are delighted to see it lived up to all expectations and even beyond. We thereby very much enjoyed working on this project together with the City of Torrance and looking forward to an extended successful collaboration", thus Kelsey Cotey, Business Development Manager U.S.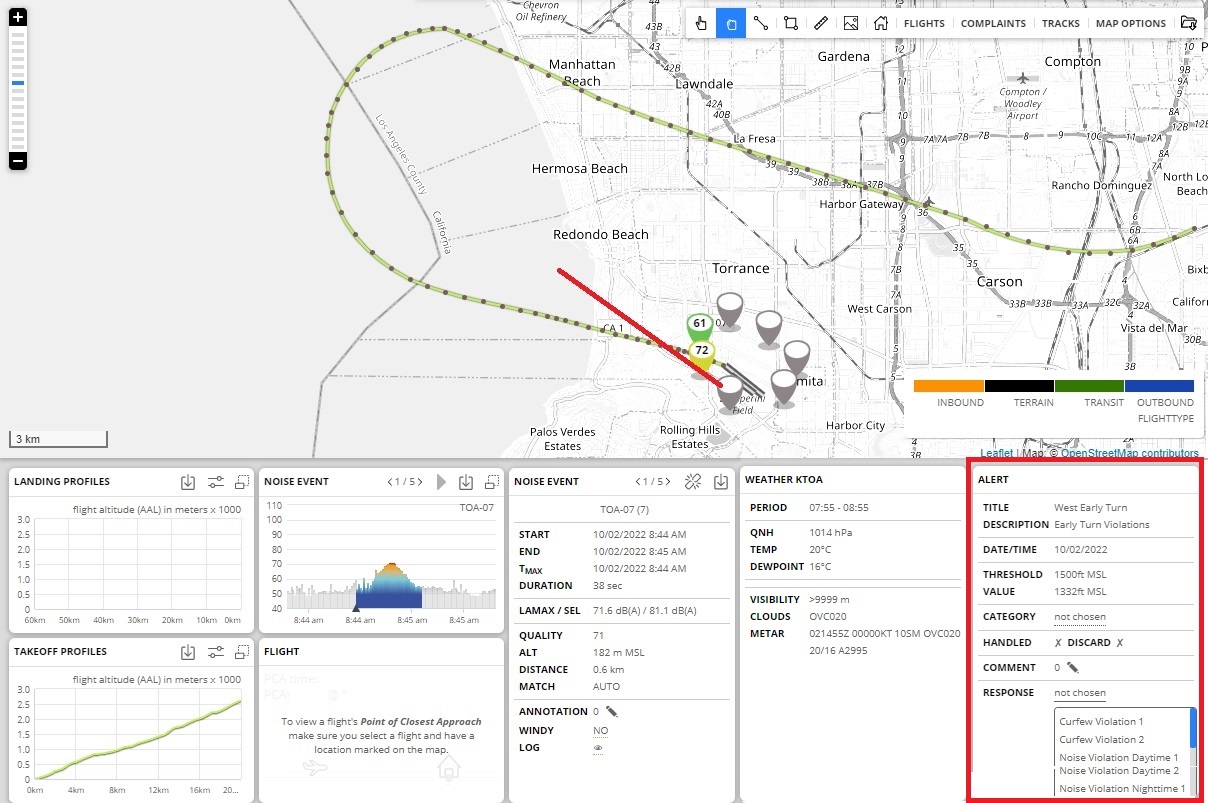 *Source: Daily Breeze
We are looking forward to offering this and many more new functions to our existing and new customer base!
We invite you to take a closer look: Casper.aero Flight tracker TOA I Casper.aero Noise Lab TOA